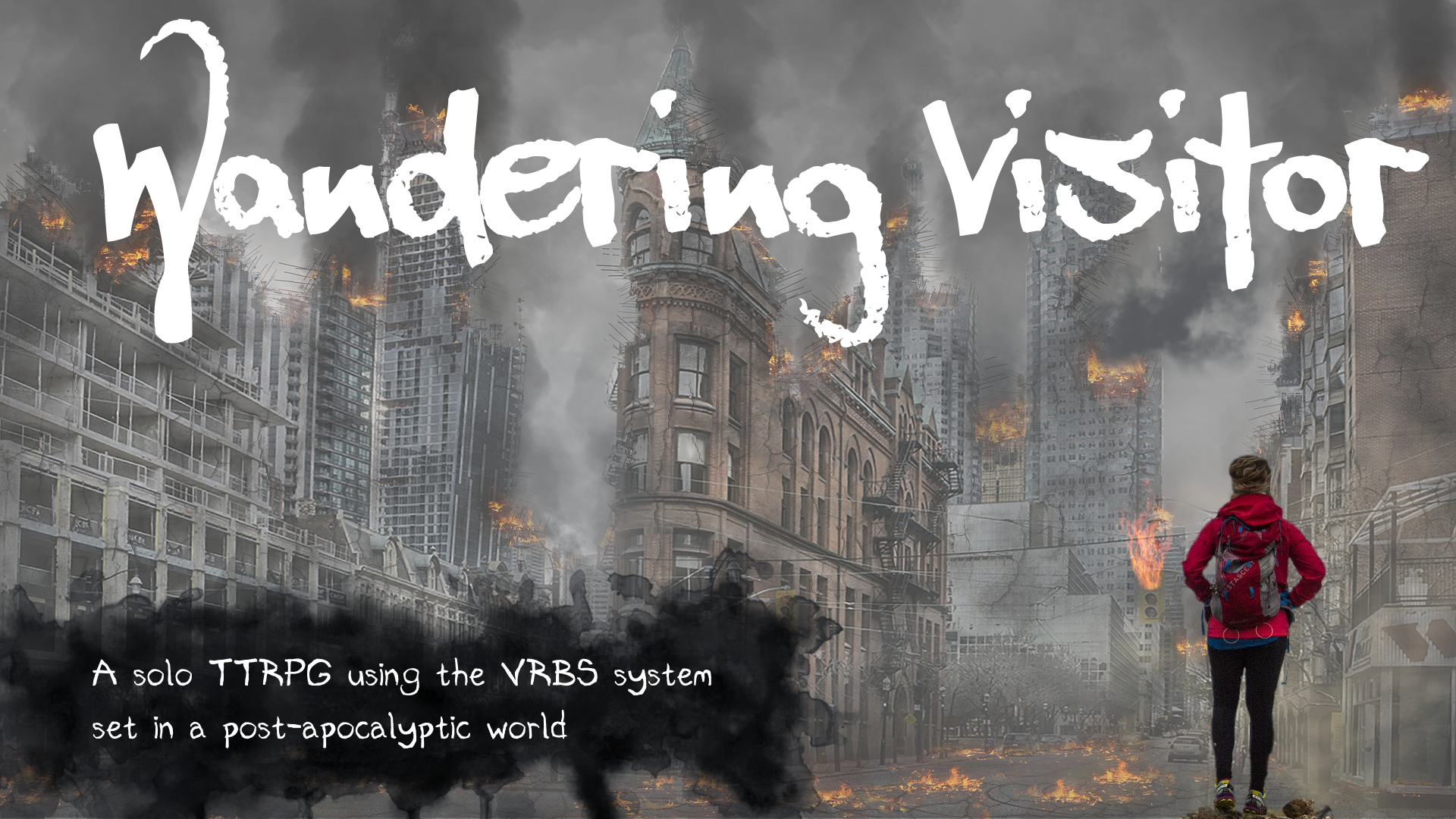 Wandering Visitor
You are a solitary wanderer in a post-apocalyptic world. This could be a dark and brutal world like Fury Road or Escape from New York, a world of rebuilding societies like The Postman or Wolf and Iron, or a world of whimsy mixed with dangers, like Made in Abyss or Kipo and the Age of Wonderbeasts.
Wandering Visitor uses the VRBS SRD and is designed for solo play, although it can be used for groups. It requires only a d6 and a way to take notes.
This was created for the VRBS Game Jam and the Lone Wolf Solo TTRPG Jam Mk 2 in summer of 2022.